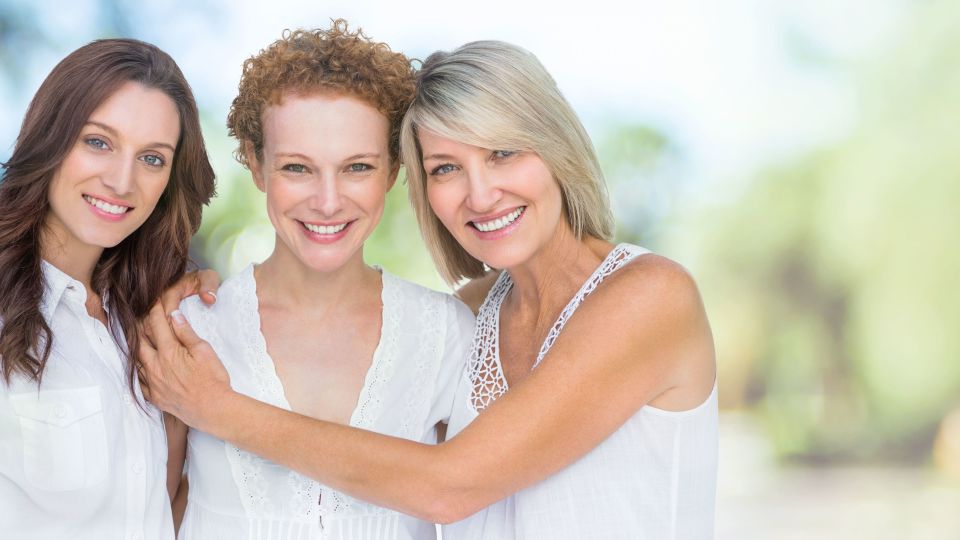 Ready to get started?
Schedule In-Person Appointment

Prefer to do it yourself? Use our convenient scheduler to book an appointment that fits your needs.

Call Now

Call 205-624-4570 to book your appointment and ask any questions you may have.

Featured Services
Dentures
Dentures are removable appliances that can replace missing teeth and improve both your appearance and oral health. They can be made to closely resemble your natural teeth and may even help fill out the appearance of your face and profile. Dentures help maintain a healthy bite as well as prevent bone loss and gum disease.
More information
Crowns
A crown is a dental cap that completely covers a severely damaged tooth and restores your tooth's appearance and functionality. Crowns come in a variety of materials to suit your particular needs. This restorative dental procedure not only improves your teeth's aesthetic appearance, but also helps prevent bone loss and improves the overall health of your smile.
More information
Invisalign
Custom-made to straighten your teeth, Invisalign® clear aligners are nearly invisible and made of a proprietary, multi-layer SmartTrack material, which gently shifts your teeth into place over time.
More information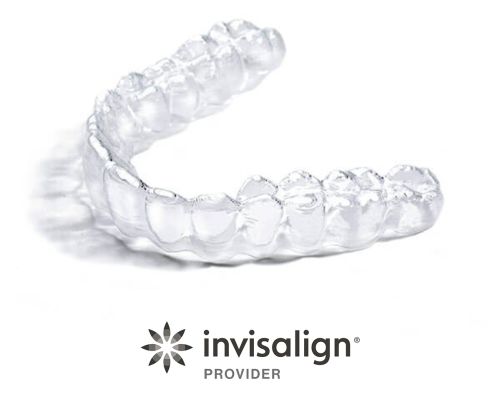 Buck Creek Family Dental is an Invisalign Preferred Provider
About Us
Welcome to Buck Creek Family Dental!
Here at Buck Creek Family Dental, you will find an experienced team of dental professionals ready to provide you with the highest quality of care for your oral health needs. If it has been a while since your last check-up or you are simply looking for a new home for dental care, you are probably wondering, "Is there a dentist near me who can provide excellent service at an affordable price?" Fortunately, you have found the answer here at Buck Creek Family Dental. Our highest priority is your satisfaction and comfort for everything from cosmetic teeth whitening to root canal therapy.
Here at Buck Creek Family Dental, we focus on the connection between dental care and your body's overall health. We are dedicated to the idea that your oral health directly affects your overall health, so even a minor toothache or simple tooth filling requires serious attention and individualized care. Your dentist will work with you to develop an effective regimen for dental hygiene, preventative maintenance, and regularly scheduled exams. In order to provide the best possible service, our entire dental team pursues continuing education and professional training in the latest diagnostic techniques, treatment, and technology. In addition to caring for the physical integrity of your teeth and restorative structures such as fillings and crowns, we also monitor any changes that could indicate diseases or disorders that might require the specialized service of an orthodontist, endodontist, periodontist or prosthodontist.
Take the first step towards enjoying the beautiful smile you deserve by calling us at 205-624-4570 to schedule an appointment today!
Comfort Dentistry
It is quite normal to feel anxious about visiting the dentist, but you can relax as the gentle dental professionals here at Buck Creek Family Dental assess your particular needs and take the time to discuss your best dental care options. You can count on our experience and expertise to provide care that is as pain-free as possible even if you have particularly sensitive teeth.
Cosmetic Dentistry
At Buck Creek Family Dental, we want your smile to look as good as it feels. Our dental team can help you smile with pride by effectively treating problems that range from discoloration to misalignment.
Teeth Whitening Take Home Trays
Even the most carefully treated white teeth can fade over time or become discolored as the result of diet, personal habits, or aging. Now, you can achieve a dazzling smile with a customized teeth-whitening kit that utilizes personalized trays and a powerful gel that you apply yourself in the comfort and convenience of your own home.
Composite Resin Veneers
Composite Resin Veneers are an ideal alternative to minor orthodontic treatment and are permanently bonded to provide you with a beautiful smile for many years to come. Dental veneers can also provide relief from the tooth pain associated with worn enamel.
Invisalign
Buck Creek Family Dental is proud to be your Invisalign provider in Alabaster, Alabama. Invisalign is an innovative alternative to traditional teeth straightening methods such as metal braces. Instead of repeated trips to an orthodontist, your teeth are gradually shifted into their optimal position by a series of custom-made clear aligners that are virtually invisible, comfortable to wear, and easily removed to accommodate activities such as eating or sports. Working adults are able to maintain a professional appearance and enjoy the dramatic improvement of properly aligned teeth without feeling self-conscious.
Lumineers
If you are unhappy with chipped, slightly crooked, misshapen, or discolored teeth, then Lumineers may be right for you. Unlike traditional veneers, Lumineers are ultra-thin and require no grinding down of the original tooth, therefore the process is completely painless and reversible. Lumineers are an ideal alternative to minor orthodontic treatment and are engineered to provide you with a beautiful smile for many years to come. During your exam and consultation, our Certified Lumineer Dentist can evaluate your situation, explain the difference between veneers and Lumineers and help you decide what will best serve your needs.
Restorative Dentistry
Are you experiencing a toothache? Have you chipped or broken a tooth? Do you need a professional dental examination to find the cause of your pain? At Buck Creek Family Dental we offer a variety of restorative procedures from traditional crowns to a complete Smile Makeover. These services do more than just improve the appearance of your smile. Our goal is to provide pain relief, restore function, and ensure future oral health.
Crowns
At Buck Creek Family Dental, we apply a custom, natural-looking crown (or "cap") in cases where decay or trauma has done too much damage to completely restore the original tooth. Crowns are an excellent alternative to extraction that offer long-term durability, protection from decay or cracking, and an improved, natural appearance. We can even create and place your crown in just one day.
A crown may be right for you if...
you have chipped or broken teeth that are immediately visible as soon as the dental array is revealed. This situation could require tooth removal and cause a gap in your teeth that requires a surface replacement.
you have undergone a root canal that requires a significant portion of the tooth to be removed to make way for the support structure and the cleaning process.
you have weak and damage-prone teeth.
you have a tooth that is severely discolored.
Emergency Dental Care in Alabaster, Alabama
A severe tooth cavity, physical trauma, and other oral health problems can be incredibly uncomfortable, and we are here to treat dental issues that just can't wait for your regular check-up. Whether you're suffering from a painful cavity, cracked tooth, or a loose filling, please don't hesitate to give Buck Creek Family Dental a call! Research shows periodontal problems can potentially elevate the risk for other health issues, including diabetes, stroke and cardiovascular disease. Your health and comfort are our first priority. If you are in the Alabaster, Alabama area and experiencing serious oral pain, call us directly at 205-624-4570 and one of our team members will schedule a consultation with you during our regular business hours.
Oral Surgery
If you need a surgical tooth extraction or wisdom teeth removal, we can save you the time and money of making an extra trip to see an oral surgeon. These procedures require only local anesthesia and can be performed here at our dental clinic.
State-of-the-Art Technology
Here at Buck Creek Family Dental, we utilize the most advanced, up-to-date technology in order to diagnose and treat dental problems with the highest level of accuracy and effectiveness. You no longer have to deal with time-consuming, uncomfortable traditional dental x-rays. Instead, at Buck Creek Family Dental we use non-invasive, painless equipment to instantly produce high-resolution digital images and x-rays that allow our dentist to identify problems such as tooth decay, worn enamel, periodontal disease, or micro-fractures that would normally remain undetectable and untreated.
Make an Appointment
Our dental team is ready to help you achieve and maintain the smile you've always dreamed of having. We are happy to answer any questions about the dental insurance we accept or the available options if you have no dental insurance. Call us today at 205-624-4570 to schedule an appointment for your comprehensive dental care.

Get Directions to the Office